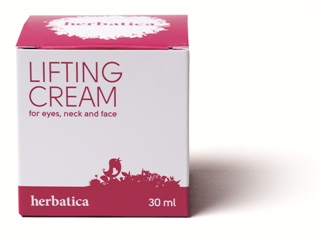 For Eyes, Neck and Face
About me
I'm made with the latest anti-aging ingredients that help your skin cells repair and regenerate. In fact, the active ingredients inside me stimulate your own skin's production of collagen and elastin – the natural components that firm it up maintain its young, elastic structure. I don't just give you a rejuvenated, wrinkle-free skin. I bring it back.
I contain
Palmitoyl oligopeptide, Methyl glucose sequistearate, PEG-20 Methyl glucose sequistearate, Aqua, Paraffin light, Phenonip, Glycerine, Propylene glycol, Methyl gluceth 20, Caprylic capric triglyceride, Tochopheryl acetate, Fragrance, Cetearyl alcohol, Cetyl alcohol and Dimethicone.
How to use me
Apply a small amount of me every morning around your eyes and spread over your face and neck.
لشدّ العينين والعنق والوجه.
يحتوي على مكونات طبيعية تساعد البشرة على تجديد خلاياها وإنتاج المزيد من الكولاجين للحفاظ على شبابها ومنع تكوّن التجاعيد.
كيفية الاستعمال
يدهن صباحاً فوق الوجه والعنق وحول العينين.