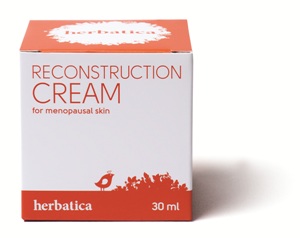 For Menopausal Skin
About me
I'm designed to salvage your skin during and after menopause. When your hormonal activity begins to change, your skin begins to feel drier and less supple, and wrinkles around your eyes and lips begin to settle in. That's why I've been enriched with proteic GF + pro-Xylane, which has been tested under strict supervision and proven to visibly reduce wrinkles and enhance complexion almost immediately.
I contain
Proteic Gf + Pro-Xylane, Methyl glucose sequistearate, PEG-20 Methyl glucose sequistearate, Aqua, Paraffin light, Phenonip, Glycerine, Propylene glycol, Methyl gluceth 20, Caprylic capric triglyceride, Tochopheryl acetate, Panthenol, Moisturized the cream, Fragrance, Cetearyl alcohol, Cetyl alcohol and Dimethicone.
How to use me
Apply me every morning or evening around your eyes, lips, face and neck. Crow's feet, under-eye wrinkles and bags, and creases in the upper lip and mouth corners should visibly diminish after 4 weeks.
لمحاربة أعراض سنّ اليأس على البشرة.
يحتوي على مكونات طبيعية تعالج جفاف بشرتك وتحدّ من التجاعيد والهالات السود حول العينين والفم في وقت قصير وبصورة ملحوظة.
كيفية الاستعمال
يدهن كل صباح أو مساء على كامل الوجه والعنق وحول العينين.