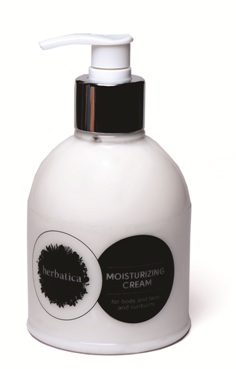 For Body, Face and Sunburns
About me
Enriched with Aloe Vera extract, Chamomile extract and Sweet Almond oil, I'm a miracle moisturizer for both your face and body that also helps burn cellulite in localized areas. I also contain chamomile extract to help soothe your skin after sun tanning and relieve sun burns instantly. Too good a combination in one pot? You'll have to try me to believe me.
I contain
Aloe vera extract, Carbomer, Sweet almond oil, Chamomile extract, Mineral oils, Propylene glycol, Phenonip, Capric caprylic triglyceride, Fragrance, Phenoxyethanol, Ceteareth-20, Ceteareth-12 and Aqua.
How to use me
Apply me daily to your body and face every morning, preferably after your shower.
مرطب للوجه والجسم.
يحتوي على زيت اللوز الحلو فيساعد على حرق السيلوليت، وعلى زيت البابونج فيلطف البشرة من حروق الشمس فورًا. غنيّ بالألو فيرا وزيوت مرطبة أخرى.
كيفية الاستعمال
يُدهن على الوجه وكامل الجسم كل صباح أو بعد الاستحمام.