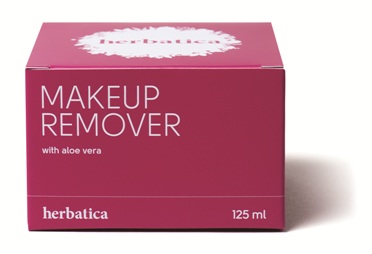 With Aloe Vera
About me
Because your skin deserves a lot more than a regular makeup remover, I'm rich in Aloe Vera – the oldest and most favorite cosmetic component which boosts your skin's collagen and fights scars and wrinkles. Combined with glycerin and mineral oil, your skin will feel moisturized and nourished all day and night.
I contain
Aloe vera milk, Glycerine, Mineral oil, Cetyl alcohol, Methyl gluceth-20 phenoxyethanol, Cetearyl alcohol, Ceteareth-12, Ceteareth-20, Propylene glycol, Caprylic capric triglyceride, Fragrance and Aqua.
How to use me
Apply me unto two cotton pads and place one over each eye. Leave for a few seconds to dissolve the make-up and gently wipe the makeup away.
غنيّ بالغليسرين والزيوت المعدنية.
يحتوي على الألو فيرا لتعزيز الكولاجين في البشرة ومحاربة علامات الشيخوخة. غنيّ بالغليسرين والزيوت المعدنية لتغذية البشرة والحفاظ على رطوبتها على مدار اليوم.
كيفية الاستعمال
يوضع فوق قطعة من القطن ويترك فوق العين لبضع ثوان ثم يمسح بلطف لإزالة التبرّج.