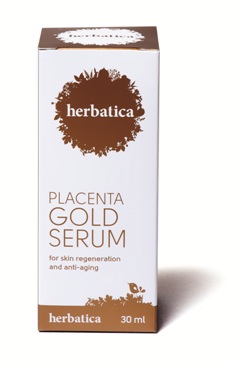 For Skin Regeneration and Anti-Aging
About me
I'm all about skin glow and cellular regeneration. Made from the latest natural discovery vegetable placenta. I stimulate skin cell renewal, treat wrinkles and reduce blemishes, acne scars, scales and dry patches. I also contain horse chestnut extract to fight vein and capillary problems, reduce inflammation and strengthen your skin collagen against aging. It's called placenta, so that your skin is born gain.
I contain
Vegetable placenta essence, Horse chestnut extract, Hops extract, Chamomile extract, Aqua, Phenoxyathanol, Propylene glycol, Methyl gluceth-20, Fragrance, PEG-40 hydrogenated castor oil, Polysorbate 20 and Phenonip
How to use me
Apply me every night to cleansed face and neck, avoiding the sensitive eye area.
لتجديد خلايا البشرة.
مصنوع من المشيمة النباتية للتخفيف من التجاعيد والشوائب والبقع الجافة. يحتوي على مكونات تكافح مشاكل الأوعية الشعرية وتحد من الالتهاب وتعزز كولاجين البشرة لمحاربة الشيخوخة.
كيفية الاستعمال
يُدهن كل مساء على الوجه والعنق مع تفادي منطقة العين الحساسة.