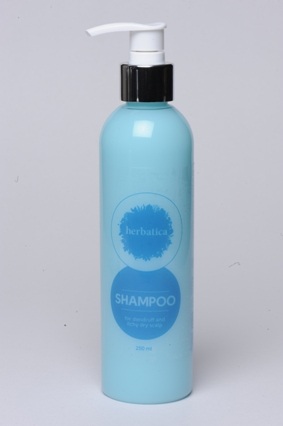 For Dandruff and Itchy Dry Scalp
About me
Unlike other dandruff shampoos, I contain Piroctone olamine which is a more effective and a much safer anti-dandruff agent. And because dandruff is the simple scaling of the skin on the scalp, I have just the right oils and ingredients to keep it moisturized and keep my remedy going. Just like all herbatica shampoos, I'm made from 90% herbal solution instead of plain water to provide a gentle and effective nourishment that you can see and touch in your hair.
I contain
Piroctone olamine, Sodium lauryl ether sulfate, Cocamidopropyl betaine, Coconut diethanolamide, Fragrance, Kathon CG, Aqua, EDTA, Citric acid and Panthenol.
How to use me
Apply me on your wet hair and leave the lather in for several minutes to allow the active ingredient to work. Rinse thoroughly. Use me regularly. 2 to 3 times a week.
لمعالجة القشرة وفروة الرأس الجافة.
يحتوي على البيروكتون أولامين لمحاربة القشرة وعلى زيوت مرطّبة طبيعية منعاً لجفاف فروة الرأس. 90٪ منه أعشاب مقطرة.
كيفية الاستعمال
عند الحاجة.