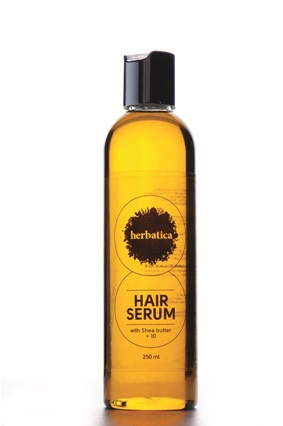 With Shea Butter + 10
About me
I am about to work wonders on your skin and scalp. Made with Shea butter, I'm the best therapy for your dry and damaged hair. Rich with vitamins A and E, shea butter repairs your damaged and broken hair from the roots to the tips, leaving it healthy and shiny. But that's not all. I contain ten natural oils for every need your hair may have. They add luster to the hair, nourish the follicles, make the hair longer thicker and stronger and treat hair fall and dandruff.
I contain
Shea butter, Sweet almond oil, Nigella oil, Grapeseed oil, Sesame oil, Linseed oil, Aloe Vera oil, Wheat germ oil, Laurel oil, Walnut oil and Coconut oil.
How to use me
Pour 2 tablespoons into your palm, dip your fingers into the oil and run them from the root to the tip, making sure it is spread evenly. Leave in to work for 45 minutes then rinse thoroughly. Repeat every two weeks.
لمعالجة الشعر الجاف والتالف والمتكسّر.
يحتوي على زبدة الشيا وعشرة زيوت أخرى لمعالجة الشعر الجاف والتالف والمتكسر. غنيّ بالفيتامينات ليغذي الشعر من الجذور حتى الأطراف ويبعث فيه اللمعان والصحة والكثافة.
كيفية الاستعمال
تُسكب ملعقتان منه في الكفّ وتُغمس الأصابع فيها ثم تُمرغ فوق الشعر من الجذور حتى الأطراف. يُترك لـ45 دقيقة ثم يُغسل جيداً.