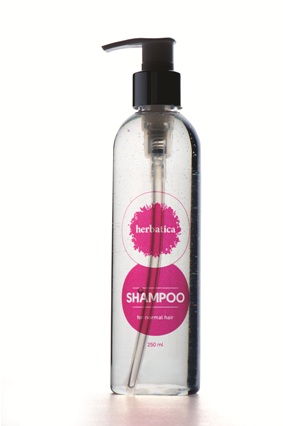 For Normal Hair
About me
Looking for a shampoo that combines cleansing benefits with revitalizing nutrients? That's me. I'm made of 10% purifying components and 90% natural herbs solution (usually plain water in other shampoos), to give you softer, shinier and healthier hair that you can see and feel firsthand. Talk about a shampoo with a different touch.
I contain
Sodium lauryl ether sulfate, Cocamidopropyl betaine, Coconut diethanolamide, Fragrance, Kathon CG, Aqua, EDTA, Citric Acid and Panthenol.
How to use me
Apply me on your wet hair and leave the lather in for several minutes to allow the ingredients to work. Rinse thoroughly. Use me regularly.
للشعر العادي.
يحتوي على 10٪ مكونات مغذية ومنقّية للشعر، وعلى 90٪ من ماء الأعشاب المقطرة ليمنحك شعراً أنعم وأكثر لمعانًا ومفعمًا بالصحة.
كيفية الاستعمال
عند الحاجة.