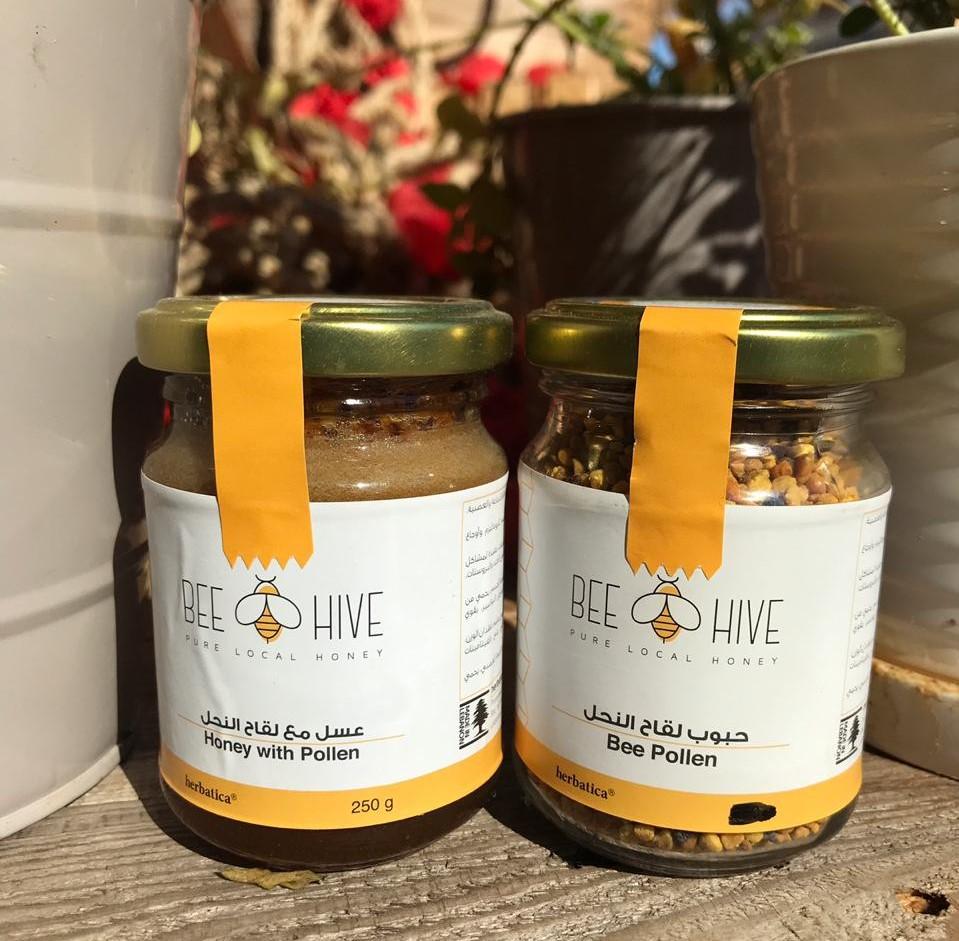 Bee Pollen & Honey mixed with Bee Pollen
The Chinese have used bee pollen medicinally for thousands of years. Hippocrates, often regarded as the 'father of modern medicine', prescribed bee pollen grains for healing.
Bee Pollen is considered one of nature's most complete foods due to its comprehensive and balanced nutrient profile.
Amazing benefits of Bee Pollen:
✔ Rich in protein, vitamins and minerals
✔ Rich in enzymes and anti-oxidants
✔ Rich in the B vitamins: B1, B2 and B3
✔ Great brain booster, lifting brain fatigue
✔ Improves alertness
✔ Helps concentration levels
✔ Enhances athletic performance
✔ Reduces histamine levels in the body
✔ Helps alleviate nausea, stress and anxiety

Price and availability: